The Hall of Vape was held from May 5th to May 6th 2018 at Stuttgart in Germany. It was an expo in the south of Germany for all vapes and vape enthusiasts. Snowwolf was honor to join this illustrious international expo to allow our customers know more about us, and provide a place to let them try our products.
During this period, Snowwolf and our partners met over 20,000 vaping enthusiasts and over the world. Snowwolf demonstrated and shared with them the newest products in the vape expo at Snowwolf Booth 1B70, such as Snowwolf Xfeng, Snowwolf 85W. Besides, the classic products, such as Snowwlf Vfeng, Snowwolf Vfeng-S,, are also beloved by Snowwolf fans. The good qualities gained their appreciations.
The enthusiasms from visitors and the innovation development in this industry inspired and encouraged Snowwolf to move forwards. We believe Snowwolf will make the better service and relationship with our devoted fans in future.
Here are highlights from The Hall of Vape: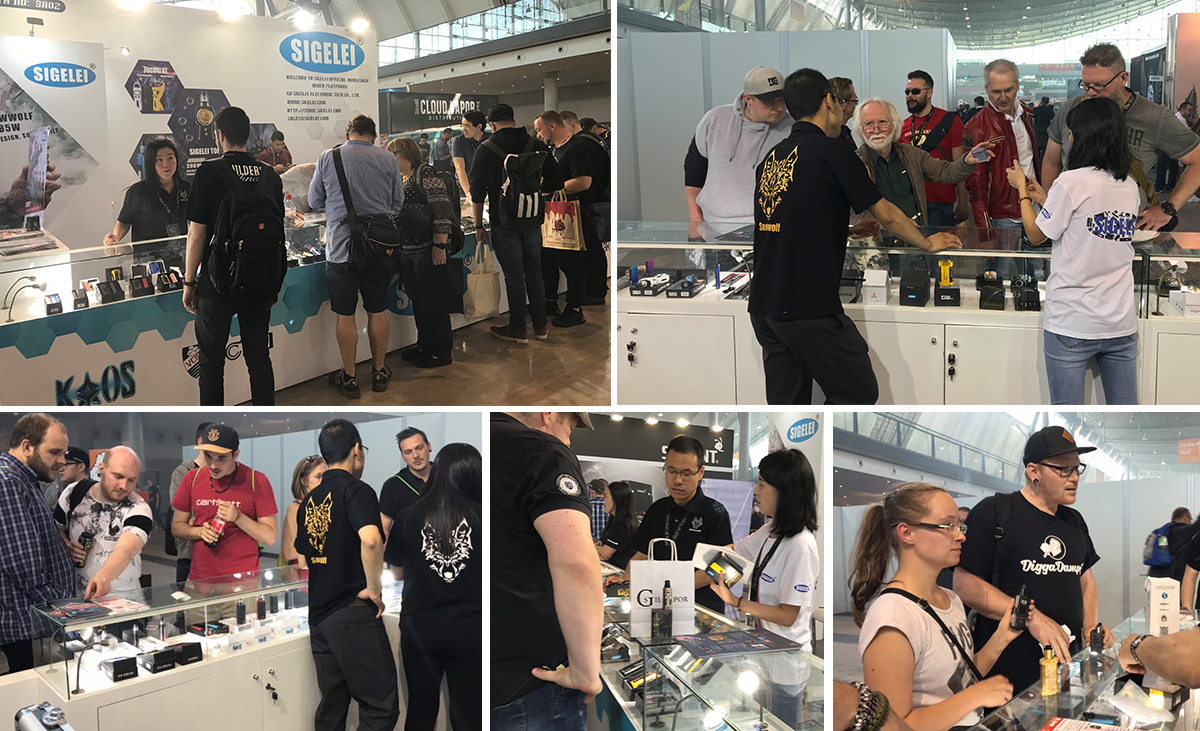 Thanks for all your support and trust in Snowwolf, see you next year!
Snowwolf Marketing Team
9th, May, 2018